I looked up at the dictionary and found the word 'organic' means '
dasar
', a word that if I translate back to English would also mean 'basic'. can I consider it as 'original'? my idea to write in this blog bilingually, do you think it is original?
so I post about this 'original' idea of mine as a response to this weeks sundayscribblings prompt:
organic.
along with my weekly new habit, joining PSF.
*******************************************
I always think that Batik has been a special gift to the world....
aku selalu merasa batik adalah anugerah istimewa buat dunia...
I once made a
batik giveaway
, on my #100 post. it was a sheet of batik fabric and won by
Carrie Keiser.
aku sudah pernah bikin batik giveaway untuk post ku #100. waktu itu yang menang Carrie Keiser
this time I'm giving away some other batik stuffs for two winners
kali ini aku mau bagi dua barang untuk dua pemenang
a pair of batik sandals
sepasang sandal batik
and a batik blouse
dan sebuah blus batik
are you interested?
well this is all you have to do:
tertarik?
ini yang harus anda lakukan:

since I am NOT an English native speaker, and I learned my English only from school, enriched by listening to English songs and watch English movie -- and read English blogs... :D... I realize that my English is far from perfect. then why I post in it? because I believe, the more I use it, I will improve it. now as I post in English, I know I make mistakes, but some times I just don't know where I do the mistakes.
berhubung aku ini bukan berbahasa ibu inggris, dan belajar bahasa inggris juga cuma di sekolah, ditambah denger-dengerin lagu-lagu berbahasa inggris, dan nonton film berbahasa inggris, dan baca blog berbahasa inggris... maka aku yakin inggrisku jauh dari sempurna. jadi ngapain aku nulis blog dalam bahasa inggris? karena aku yakin dengan makin sering menggunakannya aku akan makin mahir. aku tahu aku banyak bikin salah, cuma ga tahu juga salahnya di mana...
1. I want you to pick any of my post in this blog, that you think has mistakes in writings, grammar, anything (in English)--- (which I believe each post does :P..). then post it on your blog. in your post you should:
1. pilih satu postingan dari blog ini, yang menurutmu mengandung kesalahan dalam penulisan di bagian bahasa inggrisnya -- yang aku yakin pasti semua ada... :P, lalu tuliskan postingan. dalam postingan tersebut, harus:
write on your tittle:

"

when a silly Indonesian woman tries to write in English (a contest)"

. if i still write this tittle wrong, go write it right..
tell in the beginning of the post you do, about this give away and link to this post.

optional:

rewrite the post you choose, and its tittle. or just show me where the mistakes are... (you can skip this if you feel don't want to do)

tell me how you think about this blog, in any way (you can choose one, or two, or all): the language, the topics, the style, the look, the pictures, anything! remember, I don't mind if you tell bad things, as long as it is not rude. I'll take it as a critic.
tulis judul postingan:

"

when a silly Indonesian woman tries to write in English (a contest)",

kalau judul yang aku bikin ini masih salah juga, ya betulkan sekalian
di awal postingan, ceritakan tentang kuis ini, dan kasih link ke postingan ini

opsional:

tulis ulang postingan yang anda pilih, juga judulnya. atau cukup tunjukkan di mana letak kesalahannya. bagian ini boleh tidak dikerjakan.


katakan apa pendapat anda tentang blog ini. boleh kasih saran atau kritik.



2. dont forget to leave a comment here, I'll be glad if you give the URL to your post so I can go straight there and find out how bad my english has been :P...
I know I should have used miss linky, but I still haven't figured out how to use it...
2. jangan lupa tinggalkan komen, aku akan senang kalau sekalian di kasih link ke postnya jadi aku bisa langsung ke TKP dan melihat betapa buruknya ingrrisku selama ini... :P
emang sih, enaknya pake miss linky, tapi aku belum tahu caranya..

this contest will be closed as January ends. and I will tell you who the winner will be on 2 February 2009, and I'll bear the shipping don't worry :D
kuis ini akan ditutup akhir januari, dan pengumuman pemenang insya Allah tanggal 2 Pebruari 2009
,
dan jangan khawatir, ongkos kirim aku yang tanggung :D
come and join me, and thanks!
selamat bergabung, dan terima kasih!

***********************************************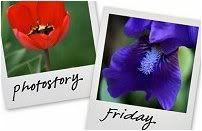 Hosted by Cecily and MamaGeek