okay, I cheated again. this is not a photo, it's a video.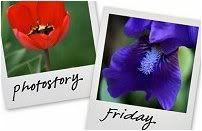 Hosted by Cecily and

Carissa
just a practice, I and Ibit, before our real performance on 2 november. my friend will be launching her first book. I was asked to perform reading one of her poet. I never read a poet and don't think I can. so I chose to bring her poet to a song and will sing it in a duet with Ibit.
baru latihan... buat tampil nanti tanggal 2 nopember.
seorang teman akan meluncurkan buku pertamanya. aku diminta membacakan salah satu puisinya. aku tuh ngga pernah baca puisi. dan rasanya memang ngga bisa. jadi aku memilih menggubah puisinya ke lagu, dan nanti akan kubawakan berduet dengan Ibit.
what do you think?
bagus ngga?
a little mistake would be okay, I think. we'll be good at the time...
salah dikit ngga papa kan. nanti kalau tampil beneran bagus deh...
err... sorry for a blur and dark video. it was taken with a cell phone in the night. not a good scene I know