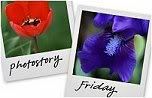 where did Batik come from?
I would answer: Indonesia
dari mana asalnya batik?
aku pasti akan jawab: Indonesia

Some other countries have claimed Batik as theirs. Well I don't learn much about the history of Batik so I could not protest this, although basically I could not agree with the claim.
beberapa negara mengklaim batik sebagai miliknya. lha aku ngga terlalu ngerti juga sejarah perbatikan, jadi ngga berani protes. meskipun sebenarnya dalam hati jelas aku ngga setuju klaim mereka
But finally, UNESCO has decided to announce hand made Batik from Indonesia as one of World Heritage. The announcement will be tomorrow (October 2 - 2009). So now I have no doubt, Batik is from Indonesia.
akhirnya, UNESCO memutuskan untuk mengumumkan Batik Indonesia sebagai salah satu warisan budaya dunia. pengumumannya akan dilakukan besok (2 Oktober 2009). jadi tidak ragu lagi, batik memang dari Indonesia
Indonesian Traditonal Batik is very unique. It took long process to coloring the fabrics, and has various patterns and colors. Hand made batik, I guess including writing-batik, the type which the pattern is manually painted by hand using batik-wax. And also stamp-batik, the type that the patterns painted using a stamp.
batik tradisional Indonesia itu istimewa. proses pembuatannya lama, warna dan polanya juga sangat bervariasi. batik hand-made itu, menurutku termasuk batik tulis dan cap. batik tulis digarap dengan menggambar secara manual menggunakan canting dan malam. sedang batik tulis menggunakan bantuan alat cap
to show the world how proud us to have batik, the President himself has asked us Indonesian to wear batik on October 2. and there is noway I will miss it.
untuk menunjukkan rasa bangga, presiden sendiri mengajak kita semua untuk memakai batik tanggal 2 Oktober nanti. jangan sampai ketinggalan...



updated:
this is a collage of some Loenpia.net (Semarang blogger community) members proudly wearing Batik in this very special day. Picture taken from mailist Loenpia. Can you see me?