so this is what I did for new year's eve. sitting and enjoying 15 minutes weird massages on this lazy chair, till I fell asleep in Dan's office's lobby. Dan was up in his office room, having a meeting. and the kids were 130km away, at their granny's.
jadi inilah acara malam tahun baruanku. menikmati pijatan aneh di 'lazy-chair' sampai ketiduran di lobby kantor Dan... Dan masih di lantai dua di ruang kerjanya, dan anak-anak 130km jauhnya dari aku, di rumah embahnya...
we got out of Dan's office at 10.30 and saw this. yeah, everybody fulfilled their tank for the nite...
kami keluar dari kantor Dan jam 10.30 dan melihat ini. yeah, semua orang mengisi penuh tankinya untuk persiapan muter-muter sepanjang malam..
we had to soon get out of the city center, or we would be trapped in a huge traffic jam. like all vehicles in Semarang were coming to one direction, Simpang Lima, to witness the 00.00 AM, blow trumpets and fireworks. yes this view below was just a beginning to that.
kami harus cepat-cepat keluar dari pusat kota, atau akan terjebak di kemacetan luar biasa. sepertinya semua kendaraan dari seluruh penjuru Semarang menuju ke Simapng Lima, menyaksikan jam 00.00, meniup trompet, dan menyalakan kembang api. pemandangan ini hanyalah awalnya...
I wanted to ask Dan to join them, or at least park on the top of Gombel Hills so we could at least enjoy the fire works. but how could I? seeing Dan's tired face, I could imagine him looking at me and beg without saying,"please, no. do you want to kill me?". of course not, honey. this is your birthday and I still love you...
so we eat at street fried rice and home and sleep. I could still hire the fire works from nearby, but was too sleep to get out and see...
pengin sih, ngajak Dan ikut rame-rame, atau paling tidak parkir di Gombel dan lihat kembang apinya. tapi mana tega? lihat wajah capek Dan aku sudah membayangkan jawabannya. 'Plis deh, kamu mau membunuhku?"
.
tentu tidak, sayang. ini hari ulang tahunmu, dan aku masih mencintaimu..
akhirnya kami makan nasi goreng pinggir jalan, lalu pulang dan tidur. kami masih sempat mendengar kembang api yang di nyalakan deket-deket rumah. tapi ngantuk bangeeet...
we woke up pretty late and decided to just enjoy the day before we pick up the kids. yes, Gunung Pati durians was the best enjoyment you can have. they are so soft and tender and delicious.. yummy...
kami bangun super telat, dan memutuskan untuk santai aja seharian sebelum berangkat menjemput anak-anak. yup, duren Gunung Pati adalah cara terhebat memanjakan diri. lembut, tebel, enak....
we filled our baggage with plenty of them, and went for Wonogiri, to pick the kids...
dan kami penuhi bagasi, lalu berangkat ke Wonogiri jemput anak-anak...
HAPPY NEW YEAR EVERYONE!!!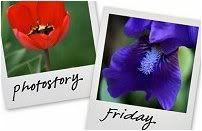 Hosted by Cecily and MamaGeek