Ar Ir's manasik haji
Minggu lalu Ar dan Ir dan ratusan murid Tk Islam se Semarang selatan melaksanakan manasik haji, sebagai simulasi pelaksanaan rukun Islam yang kelima, pergi ke Mekkah untuk berhaji.
Last week Ar and Ir and hundreds of Islamic kindergartens students in South Semarang did a manasik haji. Manasik haji is a simulation to a Islamic Pilgrimage to Mecca, to do the fifth rukun as a moslem, and be home as a haji.
Buat muslim Indonesia, pergi haji butuh usaha besar, terutama sangunya. Memang buat sebagian orang, uang bukan masalah, tapi buat sebagian besar yang lain, itu perlu usaha lebih.
For us, moslems who live in Indonesia, going to Mecca to do haji is a big effort, mostly about the funding. Off course, to some people money doesn't matter, but for most of us, it does.
Alhamdulillah kedua orang tuaku, juga kakak perempuanku dan suaminya sudah melaksanakannya. Sekarang jadi mimpiku dan suami untuk menjadi yang berikutnya.
Alhamdulillah both my parents, and my eldest sister and her husband have already done it, and it becomes my dream to be the next to go.
Menyaksikan anak-anak berpura-pura menjalankan ibadah haji membuatku trenyuh, dan bertanya-tanya kapankah, atau akankah aku pernah punya kesempatan sekali seumur hidup melakukan haji yang sesungguhnya.
Watching those kids pretending doing the pilgrimage has made my eyes watering and wondering when will I be able to, or will I ever have a chance of a life time to do the real one.
Semoga Allah mengabulkan permohonan kami, amin.
May Allah fulfill our wishes, amin.
*************************
for this week's sundayscribblings prompt,
the pilgrimage
and photo story Friday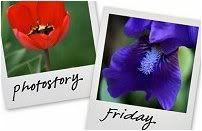 Hosted by
Cecily
and
MamaGeek