cerita lain tentang tidur
I don't know why sleeping has always been an interesting thing to discuss, lately
entah kenapa aku suka banget bahas masalah tidur belakangan ini
every night, Ar Ir and Ibit sleep in their own room. but, every early morning at around 05.00 one by one they will come into our bed and join us. that's why before that time we have to unlcok the door, or they'll knock crazily.
setiap malam, sebenarnya Ar Ir dan Ibit tidur di kamar masing-masing. tapi pagi shubuh biasanya satu persatu mereka akan nyusul ke kamar kami. itulah sebabnya sebelum waktu itu pintu kamar kami harus dibuka kuncinya. kalau enggak, mereka akan ngetok pintu seperti orang gila
this morning after eating our sahur and do shubuh prayer, everybody was still feeling sleepy and decided to take a little more bed before daily activities. so this is the formation
pagi ini setelah sahur dan sholat shubuh, semua masih merasa ngantuk dan pingin tidur sebentar sebelum mulai aktivitas hari ini. dan inilah formasinya
Dan, Ar, Ir, Ibit.

look at Ibit's hair, remind me of medusa :D
lihat rambutnya Ibit, kaya medusa :D
okay, I've taken the picture, so I'll lay my self beside Ibit...
okay, aku sudah ambil fotonya, sekarang aku mau baringan di sebelahnya Ibit...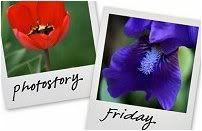 Hosted by Cecily and MamaGeek