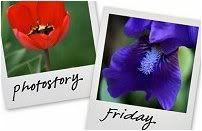 Hosted by Cecily and MamaGeek
I didn't really want to post this, but Melissa posted about
her daughters 'happy hair cutting'.
and it triggered me..
this is what I did to Ibit's hair, on Ibit's request.
sebenernya aku ga terlalu ingin posting tentang ini. tapi aku membaca Melissa bercerita tentang 'kisah bahagia' potong rambut anaknya. aku jadi tergelitik ikut-ikutan...
ini yang kulakukan terhadap rambutnya Ibit, atas permintaannya sendiri
wow, I loved it, but it did a little inconvenient combing it...
aku suka banget rambut panjangnya, tapi nyisirnya ribet...
I tried to make a shaggy style, but this was the result... not bad... I guess :P
maunya bikin model shaggy, tapi jadinya begini. lumayan kayanya...:P
and this was what I did to I'm not sure was it Ar or Ir (I forgot. it's been quite a while), on his teacher's request.
dan ini hasil karyaku atas rambutnya... Ar apa Ir ya? (lupa. udah agak lama sih...), atas permintaan gurunya
I liked this messy hair with tails. but their teacher didn't. they called me and told me to 'tidy up' the hair cut
aku suka rambut yang agak acak-acakan dan ada buntutnya begini, tapi gurunya ngga suka. aku dipanggil ke sekolah dan diminta merapikan rambut anak-anak...
well, they got it.
ya deh...
so, Olivia dear, I hope you see this, and be happy with your new hair cut. you are still beautiful ;)
jadi, Olivia sayang, mudah-mudahan kamu lihat ini, dan senang dengan potongan rambut barumu. kamu tetep cantik kok... :)